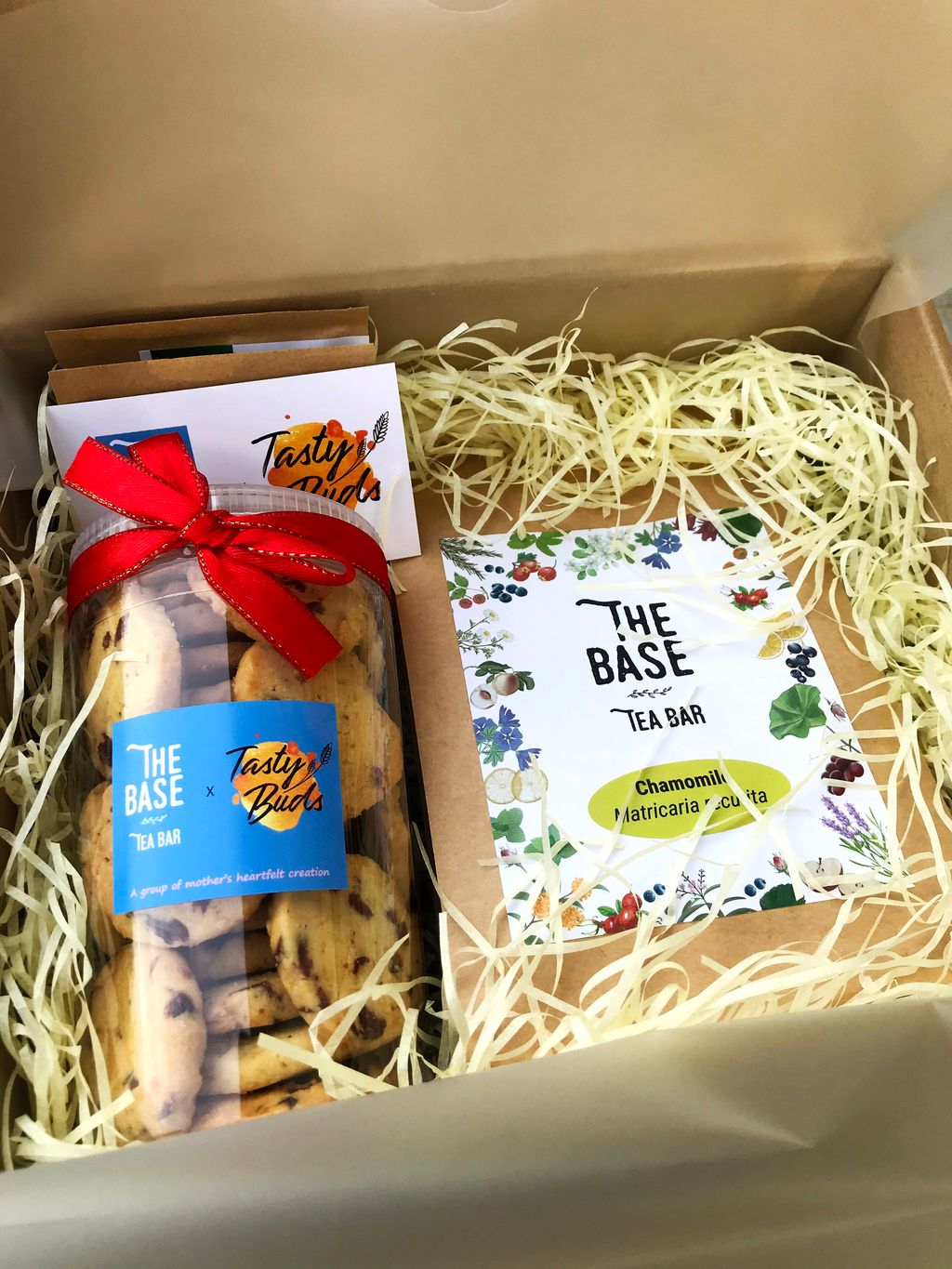 Warmly Herbs Cookies Gift Set 暖心香草曲奇禮盒 - Set C
想向許久未見的好友、家人表達關懷的心, 卻不知道有甚麼合適的物品嗎? 這一款適合所有人的暖心禮盒, 除了好吃好喝之外, 也能讓心中牽掛的人, 兼具養身和健康. 嚴選無添加的天然食材, 層層把關、細心製作、親手包裝, 就一如要送給自己的好友或家人一般. 因為知道在乎的心意有多重, 所以我們更加謹慎處理.
禮盒內含:
- 莓香曲奇 * 1 罐 (240g/罐)
- 散裝單種口味花草茶 * 1包 (洋甘菊 / 薰衣草 / 荷葉球 / 檸檬馬鞭草)
- 任選 特調混搭花茶茶袋 獨立包裝 * 2個 (除了 養精蓄銳 口味)
- 禮盒包裝服務 (禮盒的包裝樣式會因不同的送禮要求/節慶而有不同的設計)
---
Whenever you wish to sending your concern and love to someone, this gift set can helps you without any doubts. Natural and no additives and no preservatives added, a health and no caffeine flower tea and cookies gift box. As we care as much as you, so we will handle it seriously.
Per box included:
- Cranberry Rosemary Cookies * 1 tin (240g/tin)
- Loose flower tea flavor * 1 pack (Chamomile / Lavender / Lotus Leaf / Lemon Verbena)
- Choose any premixed tea bag individual packaging * 2 sachets (Exclude Energy Recharge flavor)
- Gift wrapping service (The packaging style of the gift box will have different designs due to different request / festival.)