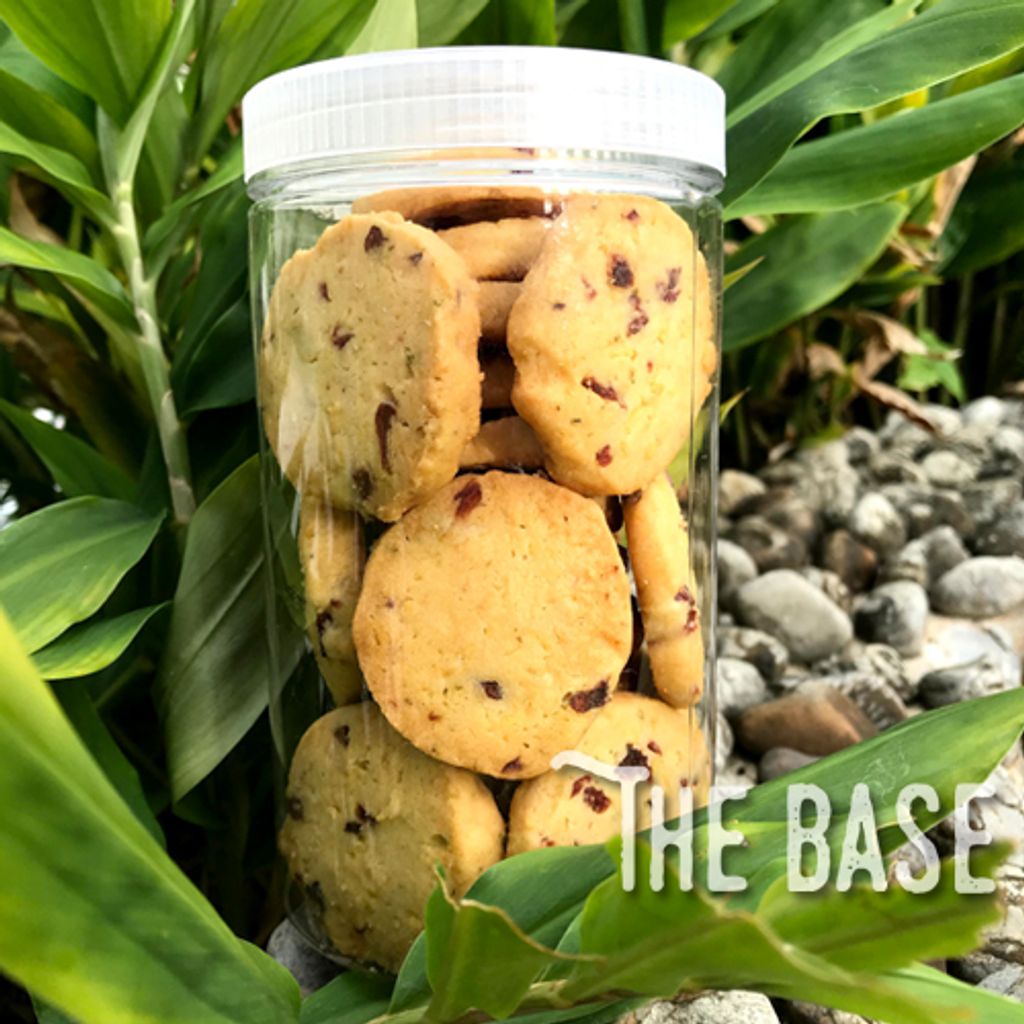 Cranberry Rosemary Cookies Set 莓香曲奇 (套組)
花茶, 除了只是泡茶喝之外, 其實還能幹嘛?
除了只能沖泡成為飲料, 我們更希望能將花草茶帶入日常生活中. 於是我們選擇了同樣來自居鑾的Tasty buds合作, 而有了這個企劃.
Tasty buds --- 是由四個理念相同的媽媽們所創立, 她們在MCO期間為了幫助幼兒園籌款, 於是開始自製餅乾義賣. 因為媽媽們對於烘焙的熱忱及義賣時收到空前熱烈的反應, 進而決定將自己家裡的好滋味帶給大家, 同時為了她們自己的烘焙夢想, 踏出了第一步.
莓香曲奇
這是一款你吃了會後悔的餅乾. 因為 完 全 無 法 停下來啊~!
因為媽媽們最懂家人的口味, 也更在乎用料的好壞, 所以原料都下足用好, 只為了家人吃的健康和安心.
使用香醇牛油和微酸的蔓越莓製作, 搭配上幽香的迷迭香和爽口玉米片, 吃起來齒頰留香、酸甜脆口. 為了調和甜膩感, 曲奇還額外增添了少量的海鹽來做平衡. 餅乾雖然其貌不揚, 但是製作所需的工序和時間都不少. 這樣一款溫暖又好吃的曲奇, 你又怎麼錯過呢?
材料: 麵粉、牛油、糖、蔓越莓、玉米片、發粉、迷迭香、鹽.
容量: 240g / 罐 (罐子大小: 13.5*8*8cm) * 2 罐
過敏原聲明:
P/S:該產品是在加工牛奶、雞蛋、堅果、小麥、花生和大豆的設施中生產的。
---
What else can herbs do rather than just make a cup of infusion tea?
We are always thinking about how can we use more herbs in our lifestyle... How about making some delicious cookies?
That's why we collaborated with Tasty Buds, who are a group of mothers from Kluang as well to produce this cookie. They are 4 mums, whom tried to raise a fund for their kindergarten during the MCO period by selling their handmade cookies. Due to the overwhelming response and the passion of baking, they founded this small homemade business to build their dream.

DON'T EVER TRY this cookie, as you will NEVER STOP eat it!

We are not kidding! Just a bite, you sure will regret!
The crispy cornflakes, sour and sweet cranberries taste with the rosemary flavor in your mouth, hmmmm...so yummy ! A little bit of salt being added, is just like a spark to level up the taste of the cookie. This is a cookie that will not make you feel burdened but enjoy it. A warmly handmade cookie by 4 hearty mothers, who always care about eat health and be trusted.


Ingredients: Flour, butter, sugar, cranberries, cornflakes, baking powder, rosemary, salt.
Weight: 240g / tin (tin size: 13.5*8*8cm) * 2 tins
Allergen Statement:
P/S: This product was produced in a facility that also processes milk, eggs, tree nuts, wheat, peanuts and soy.